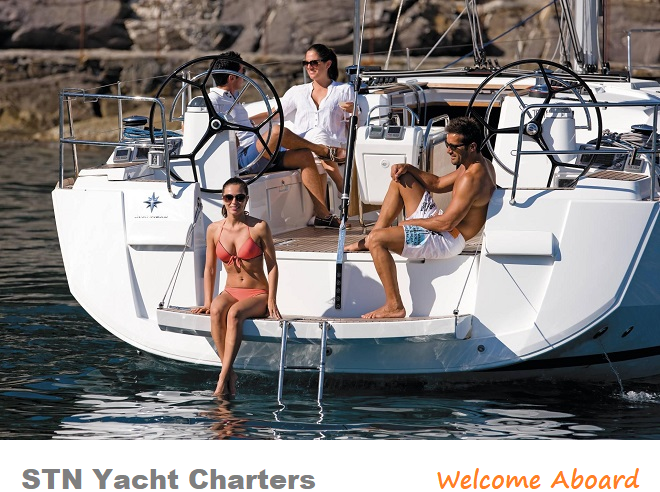 Experience/Qualifications
The proposed skipper of a bareboat charter should either have some sailing experience and/or hold a sailing license
For most countries in the Mediterranean the license is mandatory. In Greece it is necessary for a second member of the crew to hold a license or demonstrate a good level of competence. Some countries also require a VHF operator licence. We will deal with these points prior to accepting a booking
Or you can contact us now if you have any concerns about this matter - info@boatnyachtcharter.com
Payment
To secure your charter a deposit of 50% of the offer price is payable. Balance due 6 weeks prior to charter start date. You can choose to make your payments to us or we can arrange for you to make your payments directly to the Yacht Charter Company. Our normal method of payment is by bank transfer.

We can also accept credit cards payments via PayPal. Please note payments via PayPal are subject to charges which are normally around 4%

All prices are inclusive of VAT, IVA and local taxes unless otherwise stated
Insurance
All our yachts are fully insured against damage to hull, gear and equipment as well as for third party liability. Please note that yacht's insurance does not cover your personal belongings and injuries.
Security Deposits and Damage Waiver Insurance
A security deposit is required for all our charters. This is normally payable by pre-authorisation of a credit card at check in/embarkation

Some boats are offered with the option of damage waiver insurance. Clients can pay a non-refundable fee and reduce the security deposit, or their exposure, significantly. This is compulsory on some skippered charters
Cancellations
Cancellation policy varies from boat to boat. Please ask for more details
What to Bring
Thanks to our complete inventory and specifications, the only things you have to bring with you are clothes and personal items. Do not forget cotton trousers, lots of t-shirts, swimming apparel, deck shoes, shorts, casual evening wear, large bath towels, your music player, a sun-hat and sunscreen are recommended. At the beginning and at the end of the season light waterproof weather gear is recommended. Since storage space in the yachts is rather limited, it is better to carry your clothes in soft-sided bags and not in suitcases.
Provisioning
In most bases provisioning is not a problem since there are supermarkets inside or close to the marina of departure.

If you want to order in advance you can fill in a provisioning form and everything will be delivered to you upon your arrival on the yacht. Please do not forget to return your order to us at least ten days before your arrival.
Check in Times
Normal check in times are as advised in our offer. Don't worry if you are going to arrive outside of these hours as we can make arrangements with the charter company for you to be met at any time to suit your plans.

Check-in and briefing about the yacht's equipment can only be done properly during daylight hours so in case you arrive after sunset the briefing and inventory check will take place the following morning.