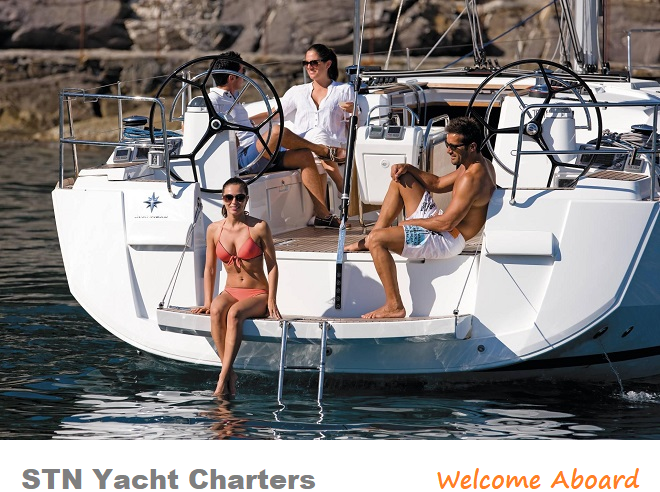 Benvenuto a Sicily! Great Choice of Boats! Great Choice of Bases!



We have an unrivalled selection of monohulls and catamarans available for you to charter in Sicily available from our bases at Catania, Marsala, Milazzo, Palermo, Portorosa, Ragusa, Riposto, Sant Agata di Militello, Syracuse, Trapani and Tropea

Choose one this years new boats for the ultimate charter experience. On a budget? Select a boat from our keenly priced economy fleet

Follow us on Twitter, Facebook and Instagram for our latest news and offers! And see what our clients think of us - Client Reviews

Get a quote for your yacht charter in Sicily here. Or contact us by email
Sicily Yacht Charter Itineraries
Here are some suggested itineraries for yacht charters in Sicily
Get a quote for your Sicily yacht charter here. Or contact us by email
1 week in Sicily


Upon arriving at the base you will be met by the charter company who will check you in and show you to your boat, after a quick briefing then it's over to you, time to relax! Both Palermo and Sant Agata are great places to spend your first night, with plenty of shops and restaurants you can provision for your first days sail get ready for the week ahead.

On your first day why not head over to Vulcano in the Aeolian Islands. This island has plenty to see and do, if you're feeling adventurous you could climb the Fossa di Vulcano or if you fancy relaxing there lots of hot springs and mud baths too.

For the rest of the week why not spend your days hopping from volcanic island to volcanic island.
From Vulcano to Panarea is about a 15 mile sail and here you'll find fashionistas and jet setters all looking to unwind in the pretty white washed towns.

After this why not head to Stromboli, the northernmost island in the Aeolian, Stromboli is a live volcano, so watch out!
From Stromboli we advise stopping off and spending a night each in Salina, Filicudi and Alicudi. It is no more than a 10 mile sail between each island. Salina is completely different to all the other islands because of all its fresh water springs meaning its landscapes stands out against the other volcanic islands.

Filicudi and Alicudi are two tiny islands each with only one small quaint town, perfect places to enjoy some Italian cuisine in truly Italian restaurants.

Sadly it's time to head back to base and most charter companies like you to be back in the marina between 4-6pm on your final night.

The sail back to Palermo is slightly longer than to our other bases so please bear this in mind on your last day. This will allow you plenty of time to pack and prepare to boat to hand back and squeeze in one last Italian feast!

2 weeks in Sicily


Arriving in sunny Sicily you can pick up your boat from one of our several bases and after you've checked in it's time for a quayside beer in the sunshine.

Our advice for the first few days is to head over to the Aeolian Islands. During these days you can sail between the stunning Sicilian volcanoes and explore the natural beauty Sicily has to offer.

Head to Vulcano first, a short hop from Sant Agata or Portorosa, if you're coming from Palermo it is a longer first day, around 8 hours. If you fancy breaking the sail up a bit we suggest stopping off in Cefalu, a beautiful seaside town with lovely sandy beaches. Vulcano itself is is quite spectacular with mud baths, hot springs and of the the Foss di Vulcano to explore you won't be short of things to see and do.

After Vulcano its a very short hop over to Panarea. This island is a car free zone so you can enjoy the white washed houses without having to avoid any traffic. And nearby are some wonderful underwater 'fumaroles' and crags to explore.

From Panarea its another nice easy sail up to the northernmost Aeolian Island, Stromboli. Possbily one of the most popular islands in the archipelago, Stromboli is a live volcano, so look out for blackened earth and volcanic scenery.

Use the next few days to explore the smaller islands of Sicily in all their untouched glory. We suggest Salina as your next stop.
Salina is quite the contrast to her Aeolian sister islands. Salina has a lush and colourful landscape thanks to its many fresh water springs, the only island to have them, which mixed with its volcanic soil make for a breathtaking landscape.

From Salina a nice sail on is to Filicudi, around 10 miles. Filicudi is a tiny little island, only 9km square. It's lack of mass tourism is a huge draw and it's white washed village Pecorini Mare is very quaint with a simple beach and restaurant. A great place to get away from it all.

Alicudi is a great follow on from Filicudi and if its possible it's even smaller than Filicudi! Alcudi is also known as the 'island of heather' and when this pink blanket covers its surface in spring its quite the sight to behold!

You've seen all the the Aeolian Islands has to offer and now its time to head back over the mainland to continue your exploration of Sicily.
A longer sail than between the Aeolian Islands, from Alicudi to Palermo is around 50 miles. Once in Palermo you can relax, the marina here has all facilites you could want and the town itself has a great mixture of culture, history and nightlife, not to mention the food!

A nice short sail on from Palermo is to San Vito. Since it's quite a long sial getting back from the Aeolian Islands, have a relaxing next day heading to San Vito, a beautiful town sandwiched between mountains. Make sure you try a Panini con Panelle whilst you're there, a traditional Sicilian dish.

You've seen one set of Sicilian islands why not explore another? The Egadi Islands are a good sail from San Vito. Head to Favignana first.
Here you'll find lots of tuna fisheries but the island is most popular for diving and snorkelling so don't forget your flippers!

Marettimo is another great island in this archipelago to visit. A very short sail from Favignana, Marettimo got its name from the large amounts of thyme on the island, which makes for a great landscape.

It's time to head back to the mainland now. When returning back to base most charter companies like you to be back between 4-6pm and then the only thing left to do is do your hand over with the base and enjoy one last Italian feast!

Sailing distances from the Marsala Charter Base