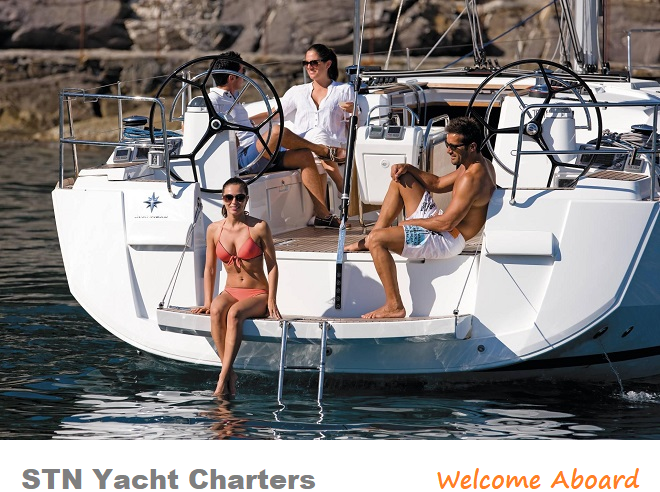 Benvenuti in Toscana! Great Choice of Boats! Great Choice of Bases!



We have an unrivalled selection of monohulls and catamarans available for you to charter in Tuscany available from our bases at Cala Galera, Castiglioncello, Portoferraio on the island of Elba, Follonica, Piombino, Punta Ala, San Vincenzo and Scarlino

Choose one this years new boats for the ultimate charter experience. On a budget? Select a boat from our keenly priced economy fleet

Follow us on Twitter, Facebook and Instagram for our latest news and offers!

Get a quote for your yacht charter in Tuscany here. Or contact us by email
Tuscan Yacht Charter Itineraries
Here are some suggested itineraries for yacht charters in Tuscany
Get a quote for your Tuscan yacht charter here. Or contact us by email
1 week in Tuscany


Once you arrive at the marina you will be met by the charter company and they will handle your check-in. Once all the paperwork is complete you will be shown to your boat and after a quick briefing it's over to you! Time for a drink! Follonica has won awards for it's clean and well kept beaches and on your first night keep and eye out for the Castella di Valli, the ruins of a medieval castle which overlook the town from a nearby hill.

From Follonica a great first days sailing is straight over to Portoferraio. This charming town will win you over as soon as you see it, it's quaint buildings and maze of winding streets will enchant you with ease, and the views out to sea aren't bad either.

From Elba Island we suggest heading north to Capraia. Another charming town, this island is the only volcanic island in the Tuscan archipelago so it really stands out. It also has a fresh water lake if you fancy swapping the salt water for fresh water one day!

After Capraia why not sail south to Pianosa, it's about a 30 mile sail and when you get here you'll know it was worth it. You'll need a permit to stay overnight here and if the fact that it used to be a prison doesn't put you off then go for it, if not it's a great stop for lunch!

The island of Giglio is a nice follow on from Pianosa. This small island makes up for its size in its landscape, from jutting rocks to smooth cliffs and beautiful bays, Giglio has it all. Not to mention the Castello on the hill which is surrounded by some remarkably well kept fortress walls.

Getting back to Follinca from Giglio is simple but make sure you leave enough time as this is a longer day than some of the others. But who wouldn't want to sail as much as they could on their last day? The charter companies like you to be back in the marina by 6pm which gives you plenty of time to wander the streets of Follonica finding a typically italian restaurant for one last feast!

2 weeks in Tuscany


Once you arrive at the base you will be met by the charter company who will handle your check-in. Once all the paperwork has been completed, you'll be shown to your boat and after a quick briefing it's time to relax! Follonica's a great starting point to explore the Tuscan Islands, the Castella di Valli is well worth a visit on your night here.
For your first sail we suggest you ease into things by sailing the short hop over to Piombino along the coastline. Whilst here make sure you visit the Gate of St Antonino which dates all the way back to the 12th century.

For the next few days why not go island hopping. Starting on Elba Island and then head over to Capraia.

Portoferrario is magical town that will bewitch you with its charms as soon as you arrive. Along every winding alley and up and down every set of steps you'll find a different bit of history be it a 16th century citadel to some classic 18th century buildings, its all here in Portoferraio.

From Portoferraio its a very short hop along the coast of Elba to Marciana. This medieval town is set up in the hills and its Pisan Fortress is not one to miss. You can also take a cable car up to the top of Mount Capanne for some spectacular views.

After Marciana why not head north up to Capraia, which is actually nearer to Corsica than Italy. As one of the only volcanic islands in the Tuscan Archipelago it really stands out and it also has a lovely lake, Lo Stagnone if you fancy swapping salt water with fresh one day!

And since we're so close it'd be a shame not to pop over to Corsica and experience some french influences. There's plenty of places to stop off in whilst admiring the Corsican coastline, we advise heading to Saint Florent first. The town is nestled between the Cap Corse mountains and the Desert des Agriates with a picture perfect beach in the middle, it's not hard to see why this ones popular!

From Saint Florent its around a 15 mile sail around the northern tip of Corsica to Macinaggio. The harbour here is great will lots of facilities and is known for having the best moorings on the island and be sure to try the local olive oil thats produced here.

If you keep sailing south from Macinaggio you'll get to Bastia, quite the contrast from Macinaggio, Bastia is the second biggest town on the island and there's plenty of bars, restaurants and cafes to explore once you've moored up in the large harbour.

If you fancy a good days sailing why not pop over to Pianosa from Bastia, it's around a 25-30 mile sail but you'll need a permit to anchor here because it's a marina protected area and you'll understand why when you see how idyllic the island is.

From Pianoso if you head back to the mainland of Corsica, to Campoloro you won't be disappointed, the nearby Ucelluline waterfall nearby is stunning and worth a visit.

The last place we'd recommend in Corsica is Solenzara, this little village set at the foot of the Bavella mountain is a great backdrop for a quiet dinner in a local restaurant.
If you made it all the way down to Solenzara in Corsica then it's a good full days sailing to get back over into Italian waters. Why not stop off in Giglio or Giannutri before heading north up the coastline of Italy.

The Isola del Giglio is a small island, only 17 miles long but size doesn't matter here, the coastline is varied and there's even a castle at the top of the hill which is if you can face the walk gives some great views!
Giannutri is said to be Tuscany's most beautiful island, it's a nature park now but in the past it was a bustling Roman port, you can't stop over night here but it's a great lunch stop.

On your last day it's time to head back to Follonica, the sail from Giglio and its surrounding islands is a long one so either make sure you leave with enough time to get back to the base before 6pm on the last day or break up the sail a bit by stopping off in Castiglioncello or Punta Ala before heading back to the base.